If you can not find the movie you liked, please help us to make a request in the movie request menu. We will try our best for every request. Enjoy watching!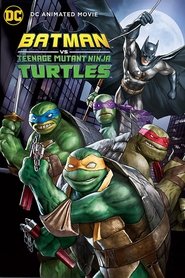 Batman vs. Teenage Mutant Ninja Turtles (2019)
Batman, Batgirl and Robin forge an alliance with the Teenage Mutant Ninja Turtles to fight against the Turtles' sworn enemy, The Shredder, who has apparently teamed up with Ra's Al Ghul and The League of Assassins.
Duration: 84 min
Release: 2019