If you can not find the movie you liked, please help us to make a request in the movie request menu. We will try our best for every request. Enjoy watching!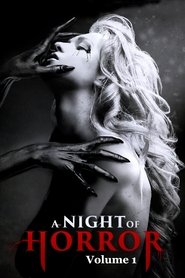 A Night of Horror Volume 1
Whether you're a fan of Sydney's iconic genre film festival A Night of Horror, or just a fan of the best and bloodiest in new horror cinema, you can't afford to miss this fright-filled anthology. Zombies, demonic entities, self-surgery, cannibalism and more await in the dark corners of this terrifying offering from some of the most talented filmmakers working in the genre today.
Director: Bossi Baker, Carmen Falk, Daniel Daperis, Enzo Tedeschi, Evan Randall Green, Goran Spoljaric, Justin Harding, Matthew Goodrich, Nicholas Colla, Rebecca Thomson
Actors: Bianca Bradey, Emily Wheaton, Jessica Gower, Jessica Hinkson, Kaylea Caulfield, Rosie Keogh, Tegan Higginbotham
Duration: 88 min
Quality: HD
Release: 2015